Amador City ~ Experience California's Smallest City
SMALL IN SIZE, BUT BIG IN PERSONALITY!
Amador City has a total area of 0.3 square miles (0.78 km2), all of which is land, making it the smallest city in California by size. Amador City, set within the famed California Gold Country, is home to many artisans of all varieties. The shops that line Main Street, formerly Historic Highway 49, are filled with treasures. From antique finds, to handcrafted art, superb wines, top notch baked goods and locally sourced food – the culture is reflected in the commerce. Plan to stay the night at an historic hotel, visit a saloon or tavern, take a yoga class, shop real estate … enjoy the rich culture of our small town.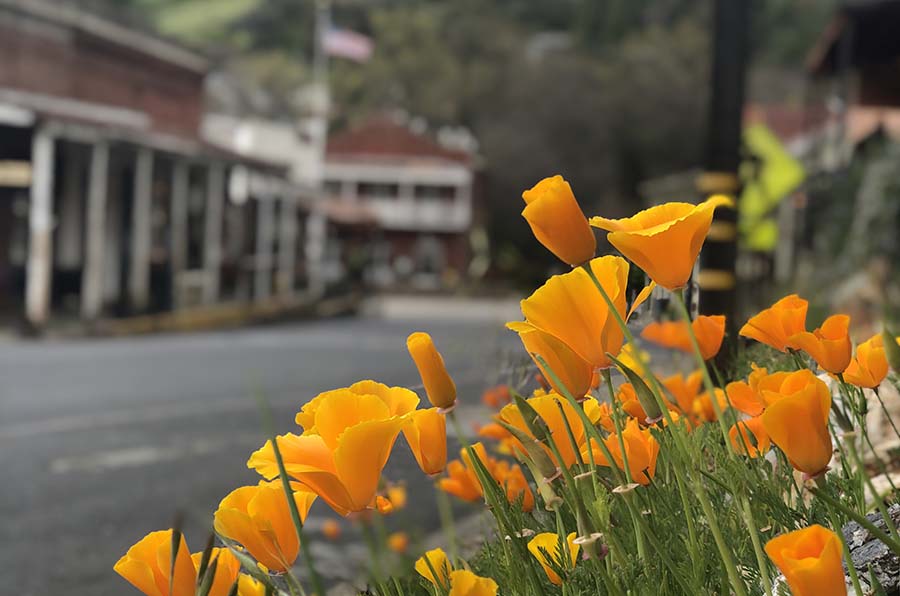 Amador City is in the heart of Gold Country. Located just 1 hour east of Sacramento and Stockton, 2.5 hours from San Francisco. Sutter Creek is a quick drive over the hill, as is Jackson and Highway 88, which leads you to Lake Tahoe.
Visitors to Amador City can enjoy biking and walking the back roads with miles of tree-lined creeks, old mining head frames, rock walls and foundations.
The town provides a self-guided historical walking tour including two gold mining era cemeteries. The Whitney Museum retells the story of Amador City at the peak of the Gold Rush with many artifacts and something of interest to the entire family.
There are also many wineries in the nearby Shenandoah Valley, fishing at many nearby lakes and rivers as well as golfing and gold panning and camping.
GeoCaching and GeoTracking are also popular past times. There are many "spots" in and around both Amador City and Amador County.
"Amador City stands today among the liveliest and most go-ahead towns on the Pacific Coast. It is situated in a romantic spot on the Jackson and Drytown wagon road, two miles from Sutter Creek. Old landmarks in the shape of frame business houses have disappeared and substantial brick edifices arisen in their stead. At all hour of the day and far in to the night the camp wears a lively aspect"
– Sacramento Daily Union, January 27, 1879.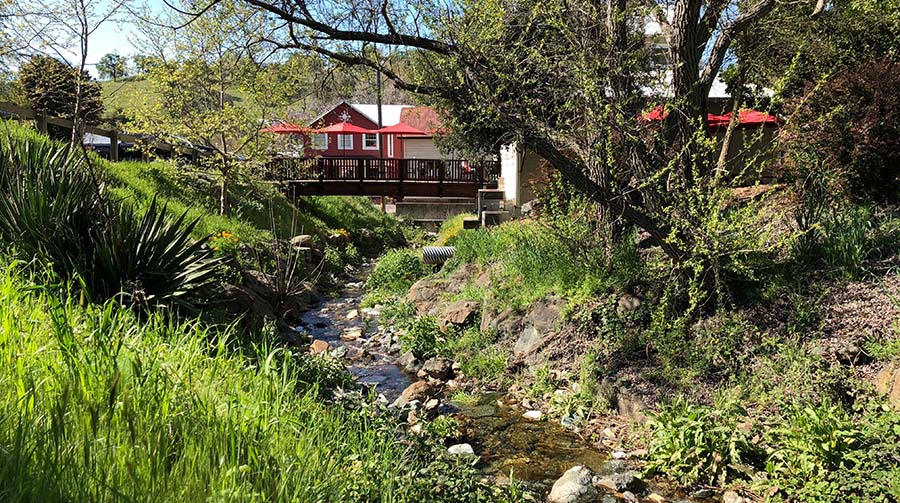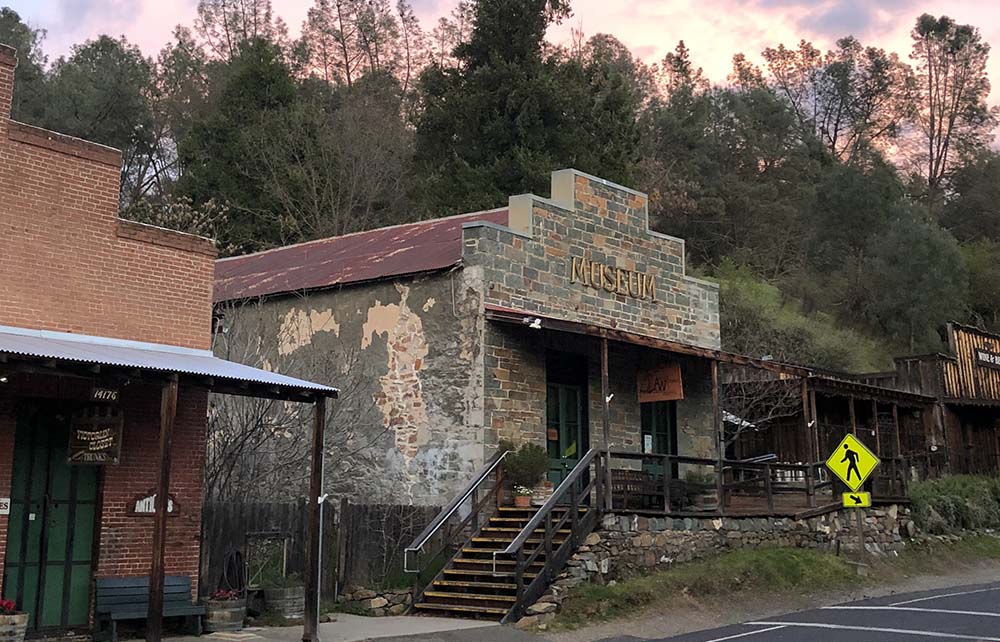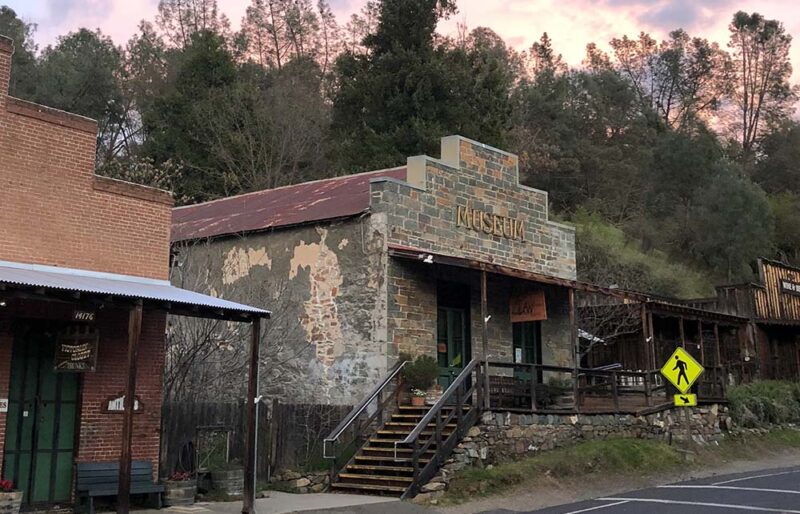 AMADOR WHITNEY MUSEUM
14170 OLD ROUTE 49
AMADOR CITY, CA
Open: Friday through Sunday
Approximate Hours: 11:00 am – 3:00 pm
The Amador Whitney Museum exists to educate on the public about Women's Role in the Gold Rush. It covers contributions and experiences of women who have lived in the Mother Lode, from the distant past to the present day. Stop in and check out his fascinating look into the past, through the eyes of the strong women of that era.